8" x 10" Home Portrait (Example is Pictured)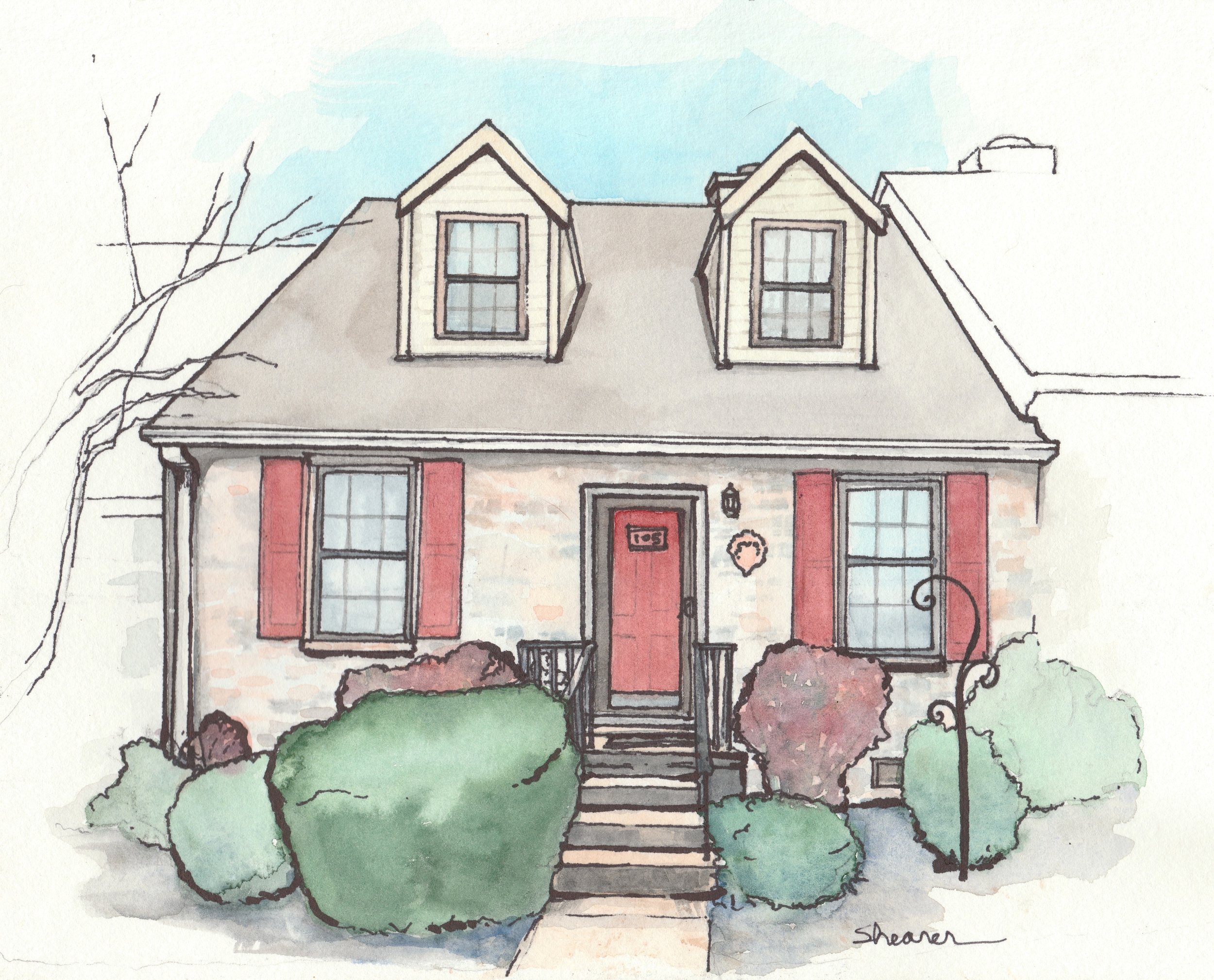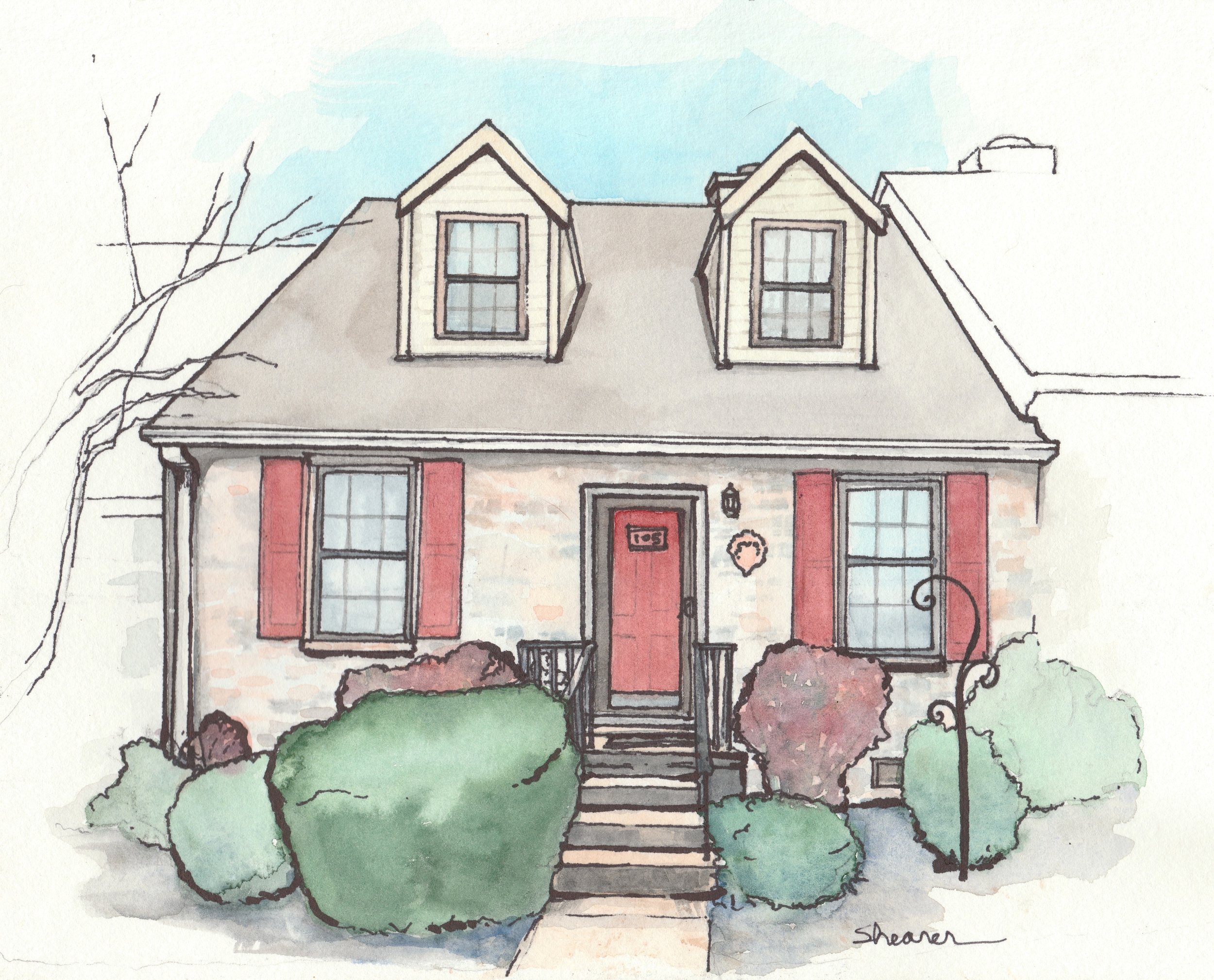 8" x 10" Home Portrait (Example is Pictured)
House portraits are for so many occasions: leaving the first home you ever bought, giving a unique holiday gift to the person that has everything, commemorating the new house you're moving into, celebrating a housing warming with a special friends/clients gift, you name it!
Send 2- 3 pictures clear pictures via email to work from to sarahshearerart@gmail.com. To ensure the best possible portrait I need a clear photo to work from- the more detail I can see, the more I can capture!
Watercolor and ink on archival quality water color paper, please note any details of extra special importance (please leave out the fence you see in the photos, etc. )
8"x 10" size fits a standard frame, please specify horizontal or vertical layout.
Typically 2 week turnaround time.

Refunds or exchanges are not offered on custom portraits. That being said, customer satisfaction is very important to me. I want to make sure we work together to create a a work of art you love, and will communicate about all details prior to beginning your project!